My loves:
wordsmithing a sentence until it moves my heart,
the feeling of an image forming in acrylic paint between my hands and a canvas,
laughter through tears in a moment of truth,
and witnessing a moment of understanding in the eyes of someone I'm in the middle of teaching.

-Limi Marie Bauer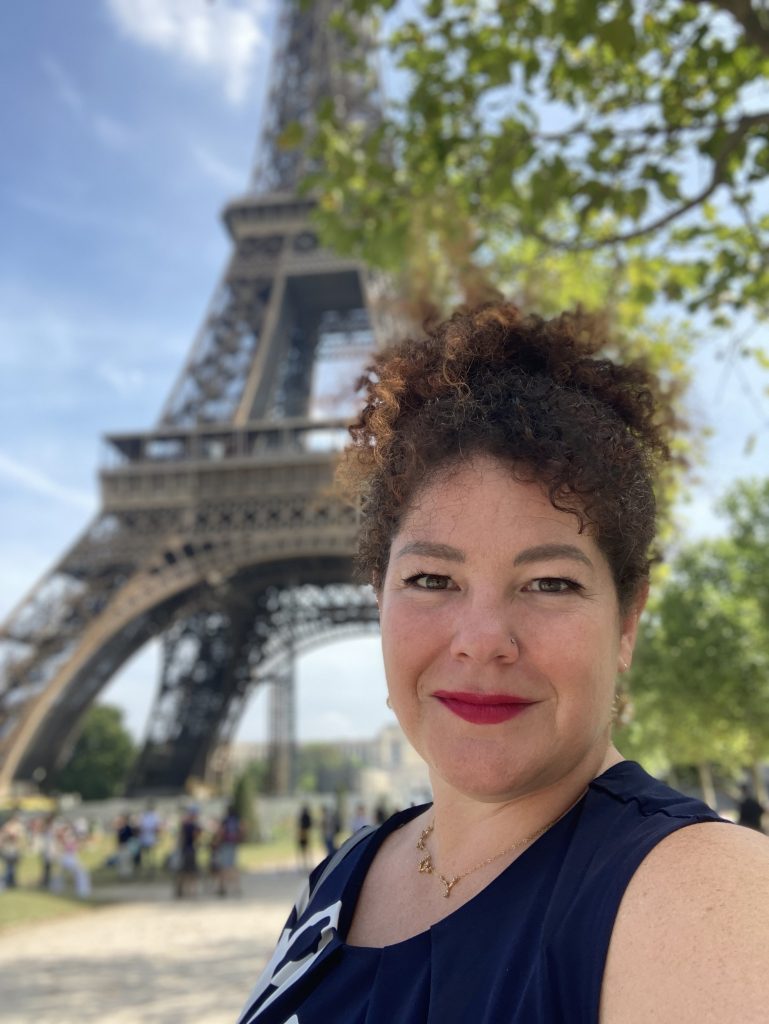 I work in spaces where I can combine my research, writing, problem-solving, coaching, and artistic abilities with community-building.
I've made a career of helping people communicate beautifully in international circles by training them in my language courses or by editing their work on the language support app Stuck. My strong knowledge base in applied linguistics and language teaching was developed through an MSc at the University of Oxford and a 20-year career in TESOL that spans four countries on three continents. I have global experience in curriculum development, multimedia platforms, and business education for corporate and university clients.
I spent most of 2022 on [an unofficial] sabbatical reconnecting with my Brazilian roots and digging into my current special interests: astrology, UX writing, and slow tourism.
2023 is all about writing.
I'm a Brazilian-American living in Austria with my favorite husband, our three children, and angels disguised as a dog and a cat. I'm happy you're here.
Eat wishes,
Limi